Top 5 Siding Trends of 2023
As we continue through 2023, homeowners and building professionals alike are keeping a keen eye on the latest trends in siding. The exterior of a house is the first thing people see; it's the home's calling card, its first impression. Therefore, homeowners are increasingly seeking out siding options that not only protect their home from the elements but also boost curb appeal and property value. Here, we delve into the top siding trends of 2023, from classic designs making a comeback to innovative materials that are changing the game.
Traditional Styles with Modern Twists
Many homeowners in 2023 are opting for traditional siding styles, but with a contemporary spin. Classic siding materials like wood and brick are experiencing a resurgence, often paired with modern colors and finishes for a fresh and up-to-date look.
Wood Siding: Although wood siding requires regular maintenance to keep it looking its best, its natural beauty and versatility are hard to match. In 2023, homeowners are favoring wood siding in deep, rich tones for a rustic, yet elegant appeal.
Brick Siding: Durable and timeless, brick siding remains a popular choice. Homeowners are gravitating towards painted brick in 2023, with colors like white, grey, and even navy blue increasing in popularity.
Embracing Bold Colors
Gone are the days of muted and monochromatic exteriors. In 2023, homeowners are not shying away from color, and siding manufacturers are meeting this demand with a vibrant palette of options. From earthy greens and blues to bold reds and yellows, colorful siding is turning homes into standout neighborhood features.
Sustainable Siding Materials
With sustainability becoming an ever-growing concern, the demand for eco-friendly siding options is on the rise. Homeowners are looking for siding materials that are not only durable and attractive but also have minimal impact on the environment.
Fiber Cement Siding: Fiber cement siding, composed of cement, sand, and cellulose fibers, is a great eco-friendly option. It's durable, resistant to termites, non-combustible, and requires little maintenance. Additionally, it can be manufactured to mimic the look of other materials, such as wood or stone.
Engineered Wood Siding: Engineered wood provides the beauty of real wood but with greater durability and sustainability. It's made from wood fibers combined with a resin binder, resulting in a siding material that's resistant to rot and harsh weather conditions.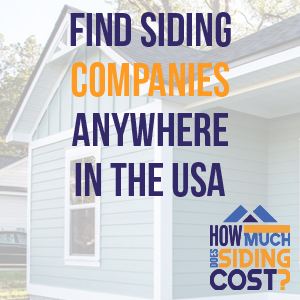 Innovative Siding Materials
The siding industry continues to evolve, with new materials and technologies emerging all the time. In 2023, we see the rise of some truly innovative siding options.
Metal Siding: Once reserved for industrial or ultra-modern homes, metal siding is now finding its way into mainstream residential design. Metal siding is durable, fire-resistant, and available in a range of colors and finishes. In particular, corrugated steel and aluminum siding are gaining popularity for their modern, sleek aesthetic.
Composite Siding: Composite siding, made from a mixture of materials such as wood fibers, plastics, and binders, is making a name for itself in 2023. It offers the beauty of natural wood but is more durable and requires less maintenance.
The siding trends of 2023 demonstrate that homeowners are seeking the best of both worlds: siding materials that are practical, durable, and eco-friendly, while also providing aesthetically pleasing and trendy options. Whether you're a homeowner planning to update your home's exterior or a construction professional staying ahead of industry trends, these top siding trends of 2023 offer a wealth of inspiration.
The Top 5 Siding Trends of 2023
2023 is shaping up to be an exciting year for exterior home design. From bold color choices to innovative and sustainable materials, let's look at the top five siding trends we can expect to see throughout the year.
1. Bold Color Choices
Homeowners are turning their exteriors into a canvas for self-expression, leading to a resurgence of bold and vibrant siding colors. While whites, grays, and beige continue to be popular, we're seeing a growing interest in more daring choices like rich blues, lively greens, and even striking shades of black.
2. Mix and Match Materials
This year, the trend is to blend different siding materials to create a unique and custom look. This might mean pairing classic brick with sleek metal siding, or combining traditional wood with modern fiber cement panels. This mix-and-match approach gives homes a distinctive character and appeal.
3. Sustainable Siding Options
With sustainability high on the agenda, eco-friendly siding options are in demand. Materials like fiber cement and engineered wood are popular choices. They are both made from a mix of materials, making them more sustainable, durable, and low maintenance compared to traditional options.
4. Return of Natural Wood
There's a rekindled interest in natural wood siding. Despite the maintenance it requires, nothing matches the charm and warmth of real wood. Homeowners are increasingly opting for types like cedar and redwood, often with modern finishes and sealers to enhance durability and longevity.
5. Textured Finishes
Smooth finishes have long been the standard for most siding materials, but 2023 is seeing a shift towards more texture. This trend extends from wood grain finishes on fiber cement or engineered wood to corrugated or ribbed metal siding. Textured finishes add depth and interest to the home's exterior, giving it a more nuanced and characterful appearance.
These top five siding trends of 2023 offer a snapshot of where home exteriors are headed. They reflect a broader move towards individual expression, environmental responsibility, and a fusion of traditional and modern aesthetics in home design.
Breaking Down the Cost of Top Siding Trends
When contemplating a switch to one of the top siding trends of 2023, it's essential to understand the cost implications. The price to replace your home's siding can vary significantly depending on the material you choose, the size of your home, and your location. Let's delve into the costs of siding options:
Bold Color Choices
If you're looking to inject some visual interest into the exterior of your home with a bold color choice, your cost will mostly hinge on the type of siding material you select. For instance, vinyl siding, known for its broad color palette, is one of the most affordable options. On average, vinyl siding costs range from $2 to $7 per square foot installed.
Mix and Match Materials
Adopting a mix-and-match approach to your siding can create a unique, trendy look. However, it's important to remember that combining materials can add to the cost. For example, if you decide to pair classic brick ($6 – $15 per square foot) with metal siding ($3 – $10 per square foot), the costs can add up. However, the result could be a visually striking exterior that adds value to your home.
Sustainable Siding Options
For sustainable siding, fiber cement is a great option. This durable, low-maintenance material typically costs between $6 and $13 per square foot installed. Engineered wood is another eco-friendly choice, generally falling in the price range of $3 to $8 per square foot installed.
Return of Natural Wood
While natural wood siding offers a timeless, classic look, it's one of the more expensive siding materials. Depending on the type of wood chosen, costs can range from $3 to $14 per square foot installed. Remember, wood siding also requires regular maintenance, which can add to its lifetime costs.
Textured Finishes
Adding texture to your siding with a finish can increase the cost, particularly for metal siding. Corrugated metal siding, for example, can cost anywhere from $4 to $10 per square foot. If you choose to incorporate textured finishes on fiber cement or engineered wood, costs will likely be on the higher end of their respective ranges.
When considering the cost to replace your home's siding, remember that while some options might have a higher upfront cost, they could offer greater durability or energy efficiency, potentially saving money in the long run. Also, a well-chosen siding upgrade can significantly enhance your home's curb appeal, which can increase its value. Therefore, when weighing your options, consider both the initial investment and the potential return on that investment.
Incorporating Siding Trends with Other Exterior Design Elements
While the focus is often on siding when discussing home exteriors, it's crucial to remember that siding is just one element. The best exterior designs consider how siding trends can harmonize with other aspects of the home's exterior like front doors, garage doors, and outdoor spaces. Here's how you can incorporate the current siding trends with these key design elements:
Front Doors
The front door is often considered a focal point of a home's exterior. If you're moving towards bold color choices for your siding, consider selecting a front door in an accent color that complements your siding. For instance, a blue or green siding could be beautifully offset by a front door in a warm earth tone.
Garage Doors
Garage doors are another significant feature of many home exteriors. If you're adopting clean lines and textured finishes in your siding, you might want to reflect that in your garage door as well. Consider doors with a similar texture or those with panels that mimic the clean lines of your siding.
Outdoor Spaces
Your outdoor spaces, including porches, decks, and patios, should also blend with your home's exterior design. If you're going for the timeless look of natural wood siding, consider incorporating natural wood elements into your outdoor space. For instance, a wooden deck or pergola could complement the siding beautifully.
If you're leaning towards a mix-and-match approach with your siding, you might carry this concept into your outdoor space as well. Consider blending materials in your outdoor area — like a concrete patio with a wooden deck or a metal pergola.
When considering these design elements, remember to keep the current trends in mind. For instance, the trend towards sustainable materials is something you might also incorporate into your outdoor spaces or door choices. Ultimately, creating a cohesive exterior design involves integrating various elements — from the siding and front door to the garage door and outdoor space. While trends can provide inspiration, it's important to consider your home's architecture, your personal style, and the local climate when making your design decisions.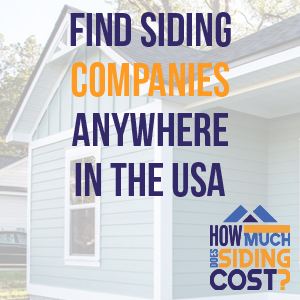 Top 10 Siding Brands in 2023
If you're looking to upgrade your home's exterior to incorporate the new siding trends of 2023, the brand of siding you choose can play a significant role. Not all siding is created equal, and some brands stand out for their quality, range of options, and innovative designs. Let's take a closer look at the top 10 siding brands in 2023:
James Hardie: Known for their durable, high-quality fiber cement siding, James Hardie offers a wide array of colors and styles, including options that mimic the timeless look of wood without the high maintenance.
CertainTeed: This brand is renowned for its vinyl siding options that provide a cost-effective way to adopt the bold color trend. They also offer the mix and match trend with their Cedar Impressions® Polymer and Northwoods® Vinyl shakes.
LP SmartSide: If you're interested in the sustainable siding trend, LP SmartSide's engineered wood siding is an environmentally-friendly choice that doesn't compromise on aesthetics or durability.
Mastic: Part of the Ply Gem family, Mastic is a leading choice for vinyl siding. Their range includes many textures and bold color choices, perfect for homeowners wanting to make a statement.
Alside: Alside offers vinyl siding with a realistic wood grain finish and a great range of colors. Their Prodigy® Insulated Siding also adds an extra layer of insulation, helping to improve the energy efficiency of your home.
Nichiha: If you're drawn to the mix and match materials trend, Nichiha's architectural wall panels offer an innovative way to incorporate different textures and finishes in your home's exterior.
Eldorado Stone: For homeowners interested in stone siding, Eldorado Stone offers beautiful, authentic-looking stone veneer options. Stone siding can add a luxurious touch to your home's exterior.
Rollex: Known for their steel and aluminum siding, Rollex offers a durable and low-maintenance solution for those looking for clean lines and a modern finish.
Georgia-Pacific: This is another reliable brand offering a range of vinyl siding options. Their Vision Pro and Compass lines offer bold and earth tone color options, providing homeowners with a wide palette to choose from.
Gentek: With a broad range of siding materials including vinyl, aluminum, and steel, Gentek offers something for every homeowner. Their Sequoia Select line is particularly known for its ultra-premium, extra-thick vinyl siding that mimics the look of freshly painted wood.
These are some of the best siding brands to consider in 2023 when you're looking to upgrade to the latest siding trends. By choosing a reliable brand, you can ensure you're getting a quality product that will enhance your home's appearance and last for years to come.
Choosing the Right Siding for Your Climate
When choosing siding for your home, it's essential to consider the local climate. Weather conditions such as rain, snow, wind, and the intensity of the sun can all have a significant impact on the lifespan and performance of your siding. Selecting the wrong type of siding for your climate could result in premature damage and costly repairs. Here's a guide on how to choose the best siding for your specific climate:
1. Wet and Humid Climates
For homeowners living in areas with heavy rainfall, high humidity, or those close to the coast, it's crucial to select a siding material that is resistant to moisture and won't rot or warp.
Vinyl siding is a solid choice as it is highly resistant to moisture and doesn't rot or corrode.
Fiber cement siding by brands like James Hardie is engineered to withstand wet and humid conditions and is resistant to rot and pest damage.
Steel siding from Rollex and others is also resistant to moisture, rust, and corrosion.
2. Cold and Snowy Climates
If you live in an area with harsh winters, your siding needs to withstand heavy snow, ice, and freezing temperatures.
Insulated vinyl siding is an excellent choice for cold climates. The added layer of insulation can help to increase your home's energy efficiency by reducing heat loss.
Fiber cement siding also performs well in the cold. It can withstand freezing temperatures without cracking or warping.
3. Hot and Sunny Climates
For homes in hot, sunny climates, it's important to choose a siding that won't fade or warp under intense UV rays.
Vinyl siding with UV resistance, like that from CertainTeed, can withstand sun exposure without fading.
Fiber cement siding is also suitable for sunny climates. It is resistant to UV radiation and won't warp or buckle in the heat.
4. Windy Climates
If you live in a region prone to strong winds or hurricanes, you need a durable, impact-resistant siding.
Steel siding is a strong, durable choice that can withstand high winds without denting.
Fiber cement siding also stands up well to wind and can resist damage from wind-blown debris.
Choosing the right siding for your climate can prolong the life of your siding, reduce maintenance costs, and even enhance your home's energy efficiency. Consult with a local siding professional or contractor to help make the best decision for your home's exterior.
How Siding Enhances Your Home's Value
When it comes to boosting the value of your home, not all improvements are created equal. Among various home renovation projects, updating the siding stands out as one of the most impactful in terms of return on investment (ROI). Let's delve into how and why upgrading your siding can significantly enhance your home's value and boost its resale potential.
Curb Appeal
First impressions are everything, especially when you're trying to sell a home. The exterior of your house is the first thing prospective buyers see, and worn-out, damaged, or outdated siding can be a significant turn-off. On the other hand, new siding immediately enhances your home's curb appeal, making it more attractive to potential buyers.
Energy Efficiency
As energy costs continue to rise, energy-efficient homes are increasingly in demand. Insulated siding options like vinyl or fiber cement can significantly improve your home's thermal efficiency, leading to reduced energy bills. Energy efficiency is not only beneficial for the environment but also an attractive selling point that can increase your home's market value.
Low Maintenance
Today's buyers are looking for low-maintenance homes. Modern siding materials like vinyl and fiber cement are designed to withstand the elements with minimal upkeep. This durability and ease of maintenance make your home more appealing and valuable to potential buyers.
Longevity
High-quality siding materials can last for decades. For example, fiber cement siding can last up to 50 years with proper care, and vinyl siding can last 20-30 years. This longevity reassures potential buyers that they won't have to worry about replacing the siding anytime soon, which can be a big selling point.
ROI of Siding Replacement
According to the Remodeling 2023 Cost vs. Value Report, homeowners can recoup up to 78% of the cost of a vinyl siding replacement when they sell their home. The ROI for fiber cement siding is also impressive, at about 68%.
Investing in high-quality siding enhances your home's value by improving its appearance, energy efficiency, and longevity, reducing maintenance needs, and offering a substantial return on investment. Whether you plan to sell your home soon or just want to increase its value, upgrading your siding is a smart investment.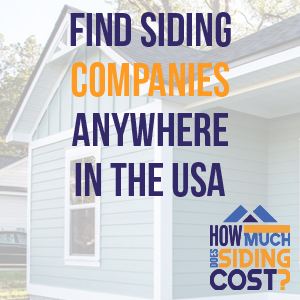 Harnessing Energy Efficiency Through Siding
As we become increasingly aware of our environmental impact and the cost of energy, more and more homeowners are searching for ways to make their homes energy-efficient. One significant yet often overlooked way to improve a home's energy efficiency is through the right choice of siding. The exterior layer of your house is its first defense against the elements and a key factor in maintaining a stable internal temperature. Here's how different siding materials can contribute to your home's insulation and overall energy efficiency.
Vinyl Siding
Vinyl siding is one of the most popular siding materials, and for good reason. It's durable, cost-effective, and requires minimal maintenance. Moreover, insulated vinyl siding offers the added advantage of increased energy efficiency. The insulation, typically made of expanded polystyrene (EPS), is fitted to the back of the siding panels, reinforcing the wall against heat exchange. This can help to reduce the energy required for heating and cooling, potentially lowering your energy bills.
Fiber Cement Siding
Fiber cement siding is a blend of cement, sand, and cellulose fibers. It's a durable, long-lasting material that's resistant to many common threats such as fire, wind, and pests. While fiber cement siding itself doesn't inherently provide additional insulation, it forms a solid, sealed barrier against the outside weather. This barrier helps prevent heat transfer and can be complemented with additional wall insulation to further enhance your home's energy efficiency.
Wood Siding
Wood siding is a natural insulator. It can help to keep your home warmer in the winter and cooler in the summer, thanks to its natural cellular structure. However, wood siding requires regular maintenance to protect against rot, insects, and weather damage, which can impact its longevity and performance over time.
Metal Siding
While metal siding—whether aluminum or steel—doesn't offer the same insulation properties as other materials, it excels in durability and maintenance ease. When coupled with a foam insulation board installed beneath it, metal siding can help prevent thermal bridging and improve energy efficiency.
Your choice of siding can significantly impact your home's energy efficiency. In addition to selecting an energy-efficient material, it's crucial to ensure that your siding is properly installed and well-maintained. A well-sealed and insulated home exterior can keep your home comfortable in all seasons, lower your energy consumption, and contribute to a greener environment. It's an investment that not only saves you money but also adds value to your home and benefits the planet.
Embracing Color: Siding Trends in 2023
In 2023, we're seeing a shakeup in the world of siding colors. Homeowners are increasingly drawn to bold and expressive shades that make their homes stand out, yet are timeless enough to ensure their exterior remains stylish for years to come. Let's take a closer look at the latest siding color trends and tips for choosing the perfect palette for your home.
Shades of Blue
Blue continues to reign supreme in siding color trends, and its popularity shows no sign of waning in 2023. From lighter shades like sky blue to darker, moodier tones such as navy or slate, blue offers a versatility that works well with a variety of architectural styles. Pair with crisp white trim for a classic, nautical vibe, or opt for warm wood accents for a more modern look.
Warm Neutrals
Neutral colors are a long-standing favorite for home exteriors, but in 2023, we're seeing a shift towards warmer neutrals. Think beige, taupe, and creamy off-whites. These hues provide a sophisticated and timeless backdrop that pairs well with almost any other color, allowing for creativity with doors, shutters, and trim.
Earth Tones
With increasing emphasis on the natural world, earth tones are making a comeback. Rich browns, mossy greens, and clay reds are popular choices that blend seamlessly with natural surroundings, creating a serene and inviting exterior.
Bold Black
For homeowners looking to make a dramatic statement, black siding is a bold and contemporary choice. Paired with contrasting light trim, it creates a striking, modern aesthetic that truly stands out. Just be mindful of your home's exposure to sunlight, as darker colors tend to absorb more heat.
When it comes to choosing a siding color, consider the overall aesthetic of your neighborhood, your home's architecture, and your personal style. Remember, your home's exterior is the first impression guests will have of your house—make sure it's one that reflects you. Whether you go for a timeless neutral or a bold, daring hue, the right siding color can transform your home's exterior into a true reflection of your taste and personality.
Keep it Fresh: Maintaining and Cleaning Your Siding
No matter the type or color of your siding, regular maintenance and cleaning are critical to keep it looking fresh and extending its lifespan. Here, we provide practical tips and guidance on how to care for different types of siding.
Vinyl Siding
Vinyl siding is known for its durability and low maintenance. Still, it will occasionally need cleaning to remove dirt and mildew.
Use a soft cloth or a soft bristle brush to clean vinyl siding.
Mix a solution of 70% water and 30% white vinegar for a natural, effective cleaner against light mold and mildew.
For heavier stains, try a solution of 1/3 cup laundry detergent, 2/3 cup powdered household cleaner, 1 quart liquid laundry bleach, and 1 gallon of water.
Always rinse the cleaning solutions thoroughly, preferably with a garden hose, starting at the top and working your way down the siding to prevent streaks.
Fiber Cement Siding
Fiber cement siding is also low maintenance, but it should be cleaned regularly to maintain its appearance.
Use a low-pressure water hose to rinse off dirt and dust.
For tougher stains, use warm soapy water and a soft brush.
Don't use a high-pressure washer, as it can damage the siding surface.
Wood Siding
Wood siding requires more maintenance than other materials to prevent rot and keep it looking its best.
A light power wash can help remove dirt and dust, but be careful to avoid eroding the wood.
Regularly check for signs of insects, rot, or other damage.
To maintain its beauty and durability, re-stain and seal the wood every 2-3 years.
Metal Siding
Metal siding is extremely durable, but it can be prone to fading and chalking.
Rinse the siding periodically with a water hose to remove common dirt and dust.
For a deeper clean, scrub with a mixture of water and mild detergent, followed by a thorough rinse.
Touch up paint occasionally to maintain the color and prevent rusting.
By taking a little time each year to maintain and clean your siding, you can enhance your home's curb appeal and extend the life of your siding, making it a worthwhile investment.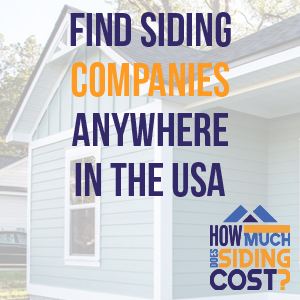 Securing a Pro: Finding a Qualified Siding Contractor
One of the most critical steps in a siding project is selecting the right contractor. A reputable siding contractor will have the skills and experience necessary to deliver a high-quality installation that lasts. Here's a guide to help you navigate the process of finding and hiring a siding contractor.
Research Your Options
Start by conducting online research to identify local siding contractors. Look at their websites, online reviews, and past project photos. Also, ask friends, family, and neighbors for any personal recommendations. Once you have a list, narrow it down to your top choices.
Check for Licensing and Insurance
Ensure the siding contractors you're considering are licensed and insured. Licensing requirements can vary by state, so check your local laws. Also, the contractor should have both liability insurance and workers' compensation insurance to protect you in the event of an accident during the project.
Ask the Right Questions
When you meet with potential contractors, ask key questions to gauge their suitability for your project. These could include:
How long have you been in business?
Can you provide references from past clients?
What type of warranty do you offer on your work?
Do you have experience with the type of siding I'm considering?
Compare Quotes
Once you've met with a few contractors, they should provide you with quotes for the project. Don't automatically go for the cheapest quote. Take the time to compare what's included in each quote, considering materials, labor, and any additional services. Remember, quality work often comes at a higher price, and it can save you money in the long run by preventing future issues.
Trust Your Gut
Finally, trust your instincts. You should feel comfortable with the contractor and their team, confident in their ability to carry out the work, and clear about the details of the project.
By doing your homework and following these steps, you can find a qualified siding contractor who'll do a great job on your siding project, helping you to maximize your investment and enjoy your home's new look for years to come.