How Much Does LP Smartside Siding Cost?
The average cost to install LP SmartSide Siding is estimated to be between $3.10-$16.39 per square foot, with lower pricing for DIY projects.
PRICING FACTORS: Location, Square footage to be sided, contractor labor rates, DIY vs Professional Installation
Estimated Cost to Install LP SmartSide Siding by House Size:
1500 Sq. Ft House: $4,650-$11,500
1700 Sq. Ft House: $5,270-$13,211
2000 Sq. Ft House: $6,200-$15,000
2500 Sq. Ft House: $7,750-$16,902
3000 Sq. Ft House: $9,300-$18,450
Pricing above are estimates. For a quote on your project we highly recommend consultation from a certified siding professional near you.
Is LP SmartSide Siding Good? Our Review
LP SmartSide is one of the best products for siding your house and is as good as it gets. Your siding paired with your roof is the single most important purchase you'll make for your home. Without quality siding, you run the risk of high energy bills and unwanted pests.
So, when it's time to replace your siding, you'll quickly discover you have all kinds of options from vinyl to metal to wood to cement board. Each type of siding has its pros and cons from its longevity to its cost.
LSP SmartSide siding rises above other kinds of siding because of its potential to make your home upgrade worth the expense and time.
So what makes LP SmartSide Siding so special? Why should you invest in this particular type of siding?
What Is LP SmartSide Siding?
LP SmartSide is a product that consists of natural wood bound with manufactured materials. Because manufacturers bind natural wood to synthetic products, the final product is something that will last a long time, providing maximum protection for your home.
LP used a SmartGuard process that coats each strand of wood with a combination of resins, zinc borate, and wax. Each element of the siding serves a particular function:
Resins make the boards strong, especially against varying temperatures and heavy impacts
Zinc borate prevents terminate damage and fungal decay from harming your boards
Wax makes each wood strand waterproof and thus able to stand up to snow, rain, and humidity
Overlay guards the boards against unwanted moisture and also makes the boards look polished
Furthermore, you have a variety of colors to pick from with LP SmartSide siding. Many dealers will also offer pre-primed siding, so you can paint it whatever color you wish.
DIY Cost to Install LP SmartSide Siding vs Hiring a Pro?
When you choose to install your siding versus hiring a pro, you will save anywhere from $1 to $4 a sure foot. You save money, but you also run the risk of not installing your siding properly.
As a result, your siding may not perform as well as if you had a pro install it.
What Are the Pros and Cons of LP SmartSide?
Like all siding, LP SmartSide Siding has its positives and negatives. Ultimately, when you weigh the following lists, you have to ask if the pros outweigh the cons.
Pros
The warranty you receive, the quality of the siding, and the variety of styles you can choose from the top of the list of cons for LP SmartSide Siding. Ultimately you purchase a quality product guaranteed by its manufacturer. Here's a breakdown of the pro points for LP SmartSide Siding:
Warranty
Upon purchasing LP SmartSide Siding, you typically receive a 5/50 warranty. This type of warranty protects your siding for up to 50 years.
For the first five years, you receive 100 percent protection. The warranty includes hail damage if the damage is 1.75 inches wide or smaller. This warranty assures you that you can replace your investment should something catastrophic happen.
Always talk to your installer to see which options work best for you.
Resistance
LP SmartSide siding resists the regular impact of heavy rain and hail as well as other basic common impacts. So if something falls off your roof and bumps your house, the siding should not suffer.
If your child hits a ball against the house, the siding will absorb the impact and stay intact. In comparison, a cement-based product such as cement board would not absorb the impact and instead would dent.
Styles
LP SmartSide Siding has a variety of options compared to other siding styles on the market. All total, you have six options with LP smart siding. Most manufacturers provide just two options.
In addition to a variety of styles, you have dozens of options when looking at which color you'd like. This also means you can vary the distribution of how the siding works. You can create a true work of art that works for your home.
The final installation of LP SmartSide siding will ultimately give your home a rustic, hand-split look. If you have a cabin-like home, this look works well. Deep wood grain patterns can also create a natural look.
Less Dust
Because LP SmartSide siding consists of more than just wood, it creates less dust than when you cut all-wood or concrete-based siding. The wax and resin mixed in with the wood create much less mess than when you work with other products.
As a result, you have a cleaner installation with LP SmartSide siding.
LP SmartSide siding also cites more easily than cement products. You can rely on a standard saw blade to complete the job. Cerement products require a specialized blade.
Fast Installation
Engineers created LP SmartSide siding with a series of locking clips. Such a design makes installation secure and fast. Furthermore, SmartSide siding weighs less than other types of siding. So if you're installing the siding on your own, you can do so more quickly and with less effort.
LP provides buyers with longer planks than the typical wood competitor does. The boards are 16 feet long. In comparison, James Hardie board siding boards are 12 feet long. So you can cover more space more quickly.
You will also have fewer seams and thus a cleaner look on your home.
Affordable
On average, engineered siding costs 20 to 50 percent less than all-wood siding. The actual final cost depends heavily on your location as well as the labor cost of installation.
While you can install LP SmartSide siding on your own, hiring a licensed and bonded contractor will ensure you have premium results. Plan on spending approximately $6.00 per square foot when you hire a professional installer.
Boosts Home Structural Integrity
Ultimately, LP SmartSide siding has the potential to boost your home's structural integrity. You can screw the gutters into place, and the LP SmartSide siding has more holding integrity than other siding.
Many cement boards do not offer the same option.
Cons
While LP SmartSide siding has several upsides, it also has some downsides. The warranty does not last as long as you'd think, and not all homeowners will qualify for the warranty. Here are a few of the basic issues that homeowners have with LP SmartSide siding.
Short Warranty
The warranty on LP SmartSide siding has limitations. It only covers the defects in materials and craftsmanship for the first five years of ownership. After five years have passed, your coverage goes down 2.2% each year.
Thus, if you discover problems 20 years into owning the siding, you will receive two-thirds coverage.
While some warranty is better than no warranty, it's worth comparing this warranty with other siding warranties. In comparison, most sidings today offer a complete warranty for up to 25 years.
Limited Warranty
Some homeowners will not qualify for the LP SmartSide siding warranty. The LP warranty will not cover 16-foot boards in Alaska, Hawaii, British Columbia, Northern California North of I-80, or areas west of the Cascades in Oregon, Washington, and California.
These geographical areas have heavy rains and high humidity levels. Such conditions tend to wreak more havoc on longboards.
If you plan on getting LP SmartSide siding, make sure the warranty plan covers you.
Coating Problems
The coating on LP smart siding typically comes from the applier or finisher rather than the manufacturer. If the applier does a poor job, then there's a high risk that the coating will flake off.
When this coating flakes off, you lose some of your exterior protection. Your home is more susceptible to pest infestation and moisture damage.
To prevent such problems, you will have to prepare the siding as often as every three years.
Some Painting Required
When you receive the siding, you or your installer will need to prime and paint the edges of the siding before installation. Cutting the siding exposes the inner core. If moisture reaches this core, the siding will sustain irreparable damage.
When water penetrates the siding, the siding will decay prematurely. You will have to replace it sooner than expected as a result. Priming and painting will slow down the installation process, making the project last longer.
On the upside, you do not have to paint any edges that you will seal with high-quality caulk.
Flammable
Though the siding consists of more than just wood, it is still susceptible to fire. The organic materials make the siding more susceptible to fire compared to its vinyl counterpart.
With that said, LP SmartSide siding does better than older models of traditional wood mixed with resin. Look for an LP siding with superior fire ratings.
Susceptible to Termite Damage
LP SmartSide siding is still susceptible to termite damage, especially in areas where termite damage is common. If you live in such an area, consider your siding choices carefully.
Wax-coated wood fibers in LP Smartside Siding are prime materials for termite chewing. Most manufacturer warranties do not cover termite damage. So choose your siding wisely.
How Much Does it Cost to Install LP SmartSide Siding on a 1500 Sq Ft House?
LP Smart Side siding generally costs less than natural wood siding. Plan on spending between $3.10 and $16.39 per square foot for LP SmartSide siding.
Thus, if you have a 1,500-square-foot house, you can budget between $4,500 and $24,585 for installed LP Smartside Siding.
The final cost of all home siding jobs depends on a variety of factors:
Local labor costs
Current siding costs
Shape and size of the house
Tear-off and removal of old siding costs
These costs add up along with the extra costs of building permits, trim, and wrap. Trim alone can cost $1.50 per linear foot, thus adding hundreds of dollars to the final job. You also need to consider the cost of construction glue, flashing, caulk, fasteners, and extra saw blades.
Each of these extra costs also depends on if you're going to install the siding or hire a professional installer. The installer's cost will include the cost of extra materials.
How Much Does it Cost to Install LP SmartSide on a 2000 Sq Ft House?
A 2,000 square foot house will naturally cost more to side. At a rate of $3.10 to $14.50 per square foot, a 2,000-square-foot home will cost $6,200 to $29,000 to side with LP SmartSide siding.
How Much Does it Cost to Install LP SmartSide Siding on a 2500 Sq Ft House?
LP SmartSide siding will cost approximately $7,750 and $30,250 for a 2,500-square-foot house. All costs depend on local labor costs as well as the general shape and needs of the home.
How Much Does it Cost to Install LP SmartSide on a 3000 Sq Ft House?
LP SmartSide siding will cost between $9,300 and $33,500 for a 3,000-square-foot house. Home size logically dictates the price of you siding, but so does the shape of your home
The bigger your home, the more likely you are to have a more interesting shape. Smaller homes typically cost less to side not just because they have less area but also because they're typically small rectangles.
A bigger home will have sunrooms or other spaces that jut out or jut in. These homes will cost more because of their shape as well as their square footage.
How Long Does LP SmartSide Siding Last?
LP SmartSide siding comes with a beefy 50-year limited warranty. This leads one to believe that it naturally lasts longer as well. A few factors create a longer-lasting siding:
Seams
LP SmartSide siding comes in 16-foot lengths. Most siding comes in 12-foot lengths. The 16-foot lengths also mean the siding has fewer seams and less opportunity for moisture breaches.
Maintenance
LPS SmartSide siding requires less maintenance than other sidings. You simply need a soft brush and detergent mix to clean it. Plus, you only do this once a year.
Such simple maintenance also means the siding will ultimately last longer. Homeowners will have to spend less time maintaining it, and thus they're less likely to neglect their siding.
Is LP SmartSide Worth it?
LP SmartSide siding costs more than vinyl siding but less than traditional wood siding. Thus a homeowner has to wonder: is this siding worth it?
Durability
LP siding has proven itself to be resistant to the wear and tear of cold and warm environments. It holds up especially well to moisture in both warm and cold climates.
Furthermore, it is impact resistant. It holds up well to large hail, baseballs, and similar projectiles. This investment will last a long time.
Vinyl, in comparison, will hold up well to projectiles in a like manner. Hail and baseballs do not typically dent it.
On the other hand, vinyl does not do as well in extremely cold weather. It can break or crack easily, especially with hard wind gusts. If you do not repair your vinyl siding, moisture will seep into your walls and cause significant damage.
These kinds of problems do not happen typically with LP SmartSide siding.
Maintenance Needs
All siding requires some maintenance. LP SmartSide siding requires little maintenance. You will need to wash it with a detergent and water blend along with a soft brush once a year.
Such maintenance will remove debris that can ultimately cause mildew and mold. As your LP SmartSide siding ages, you will need to repaint it to give it a new glow. It typically fades more quickly than vinyl siding.
On the positive side, this means you're not stuck with the same color siding for decades. You can change the entire look of your house by painting your siding when the color begins to fade.
Energy Efficiency
Siding is a critical part of energy efficiency. Quality siding will protect your home from the elements and keep your walls airtight. This combination of insulation and siding will reduce the stress on your furnace and AC.
The quality of insulation and siding is determined by its R-value. The R-value refers to the insulating material's resistance to heat flow. The higher the R-value, the better the material.
Both vinyl and LP SmartSide siding has an R-value of around .6. LP siding has a slight edge. The real significance comes when you determine how to insulate your home beneath the siding.
Thus, LP SmartSide siding insulates slightly better than vinyl. But if you do not put quality insulation beneath the siding, the type of siding you have will not matter.
Variety and Colors
The variety of styles and colors you receive with LP SmartSide siding makes it a viable option. You can pick from both shakes and lap siding. Additionally, you can pick a siding that looks like traditional wood but has all of the durability of LP SmartSide siding.
Furthermore, you have the option of either a rougher, rustic feel or a smooth texture with LP siding.
LP siding is painted siding, making it easier to repaint than vinyl siding. Some vinyl siding cannot be repainted at all. So as its colors fade, you have o replace it.
With LP siding, when the colors fade, you paint it. Ultimately, in the end, you save money. The painting will cost much less than the siding replacement.
Environmental Impact
Ultimately, LP SmartSide siding is one of the most environmentally friendly sidings out there. LP siding requires less energy to produce than vinyl siding.
Furthermore, you can recycle most LP siding. Recycling experts can melt it down and reuse it rather than letting it sit in a landfill.
While you can recycle vinyl, it's much more difficult to find a vinyl recycler than an LP SmartSide recycler. Additionally, when manufacturers make vinyl siding, they use PVC, a product that releases dangerous toxins into the environment during its production.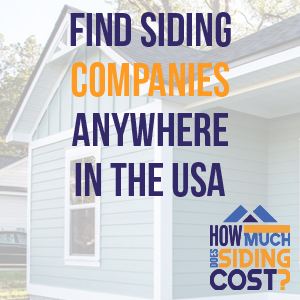 Calculate LP SmartSide Cost
Ultimately, your actual vinyl siding cost may be much less than LP siding. Installers will charge less, and the material costs less. 
Side by side, though, with all factors lined up, LP Siding appears to be worth the cost. It lasts longer and has a longer warranty. It also is environmentally friendly and has more options.
Where Can I Buy LP SmartSide Siding?
Most large retail hardware stores have LP Smartside Siding. If you're planning on installing it yourself, make sure you understand how to measure for siding so you purchase the right amount. You'd hate to be partway through your job and then discover you don't have enough siding.
For the maximum chance of success, connect with a professional installer. They will understand the amount of siding and extra materials you will need. They also will be able to install the siding properly, maximizing its lifespan.
How Much Is Labor Cost to Install LP SmartSide?
Installation costs vary from $2 to $4 per square foot. Several factors play a part in the installation costs.
Difficulty
The more complex the job, the more the installer will charge. If you have a single-story, ranch-style home, you will have the lowest installation cost.
However, if you have a two-story home with several corners and architectural variations, expect to pay more. In some cases, installers will charge 35 to 50% more for a second story and architectural variations.
Location
Typically, the more urban your location, the more you will pay for siding installation. Rural areas in the Midwest and South will pay the least. Individuals who live on the Cost or in bigger metropolitan areas will pay the most.
All other individuals will pay somewhere in the middle.
Expertise
the amount of expertise your installer has will also determine the cost. An unlicensed handyman service, for example, will cost the least. A general contractor will cost the most.
If you want a quality installation, though, pay a quality price. Siding is one of those areas where you truly get what you pay for. Plus, you want a crew that is insured and bonded not to mention licensed.
Seek out several estimates from licensed, insured, and bonded contractors. Verify their licensing and insurance by asking them to see their proof of liability coverage.
Be Smart with LP Smart Siding
When choosing to side, consider LP Smart Siding. Ultimately, it will cost you more per square foot. It also has a record of durability that makes it a plausible choice for most homeowners.
Plus, you can pick from a variety of styles and colors.
Are you looking for new siding? If so, contact us and get quotes today. We will help you find the siding that is right for your home.
LP® SmartSide® Corporate Information
Headquartered in Nashville, Tennessee, LP operates 25 plants across the U.S., Canada, Chile, and Brazil.